Description

Dell Latitude 5490 i5-8350U 1.70GHz 8GB RAM 256GB SSD Windows 10 Pro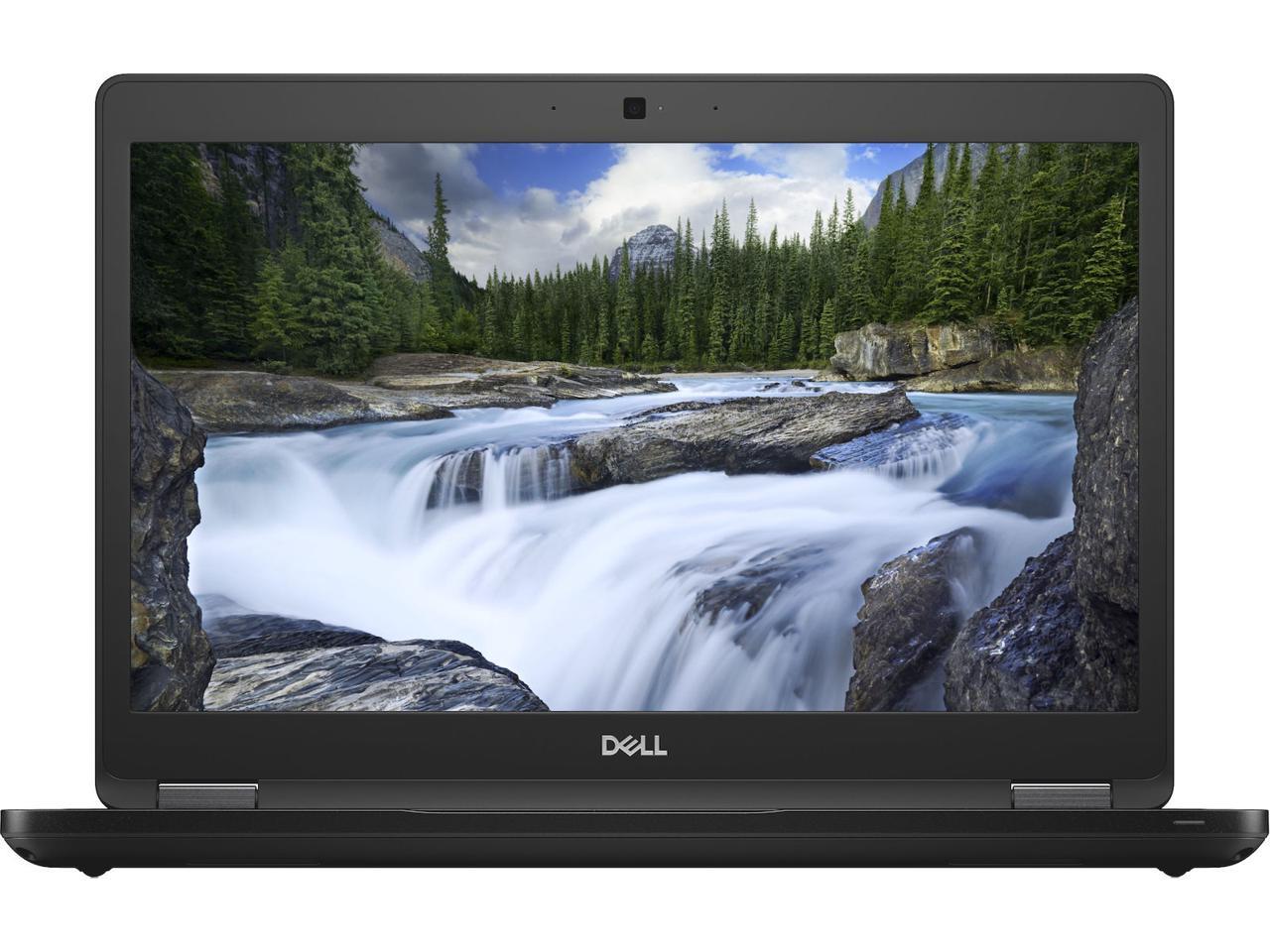 Condition: [EBAYCONDITION]
Comes with an AC power adapter/charger
Model: [Model]
Screen: [Aspect Ratio] [Maximum Resolution]
CPU: [Processor]
Memory: [RAM Size]
Storage Drive: [Hard Drive Capacity] [SSD Capacity] [Storage Type]
Operating System: [Operating System] [Operating System Edition]
Features: [Features]
Video: [GPU]
Wired Connectivity: 10/100/1000 Gigabit Ethernet
Wireless Connectivity: Wi-Fi 802.11
Ports: [Connectivity]
Optical: [Optical]
Warranty: 90-Day Warranty
About Us
iBankonIT, LLC is a reseller of pre-owned and refurbished desktops, laptops, LCD monitors and other computer related parts and peripherals. Our goal and mission is to deliver refurbished IT equipment to customers in the best possible condition with huge savings compared to new.
Every piece of equipment we sell goes through a rigorous testing and cleaning process to make sure it meets our customers' satisfaction. Every system comes with a Windows OS Refurbished Edition pre-installed. All equipment we sell has been acquired from businesses and organizations large and small. We make sure that all equipment meets our highest standards before it goes out the door to the next user.
Shipping Policy
Shipping
Items are generally shipped within one business day of receipt of a cleared payment. Shipping for items weighing less than 70 lbs. is by UPS Ground service. For items weighing over 70 lbs. or bulky items which may be damaged in a package shipment, freight services will be offered.
We recommend before bidding on an item to ask us for a shipping quote, via email or phone, if a quote does not appear in the listing. Combined shipping is available for multiple items. Expedited shipping such as NextDay or SecondDay, is available for an additional fee. Please contact the Seller as soon as possible prior to or after you have made your purchase if you require expedited service.
If a fixed shipping charge (only for shipments within continental U.S.) is not listed in the auction, please contact the seller with your zip code for a shipping charge quote. For bulky items usually shipped on a pallet, customers can choose to make their own shipping arrangements. There is an additional $20.00 charge for palletizing bulky items. Shipping and Handling fees are not negotiable and not refundable.
International Shipping is available and quoted on a case by case basis. Please note that certain items may not be shipped to all countries and Trading Partners International, LLC will abide by ALL U.S. Export laws and regulations accordingly. We do not ship to Cuba, Iran, Libya, Nigeria, North Korea, Sudan, and Syria.

Shipping Damage Claims
Upon receipt of an item, if damage is noticed on the packaging, DO NOT SIGN or ACCEPT the shipment unless you specifically made the delivery person aware of the damage and it is noted in writing on the bill of lading.
Examine the contents of the package and determine if there is any visible damage.
Please contact the Seller's sales representative immediately to notify of the damage.
DO NOT discard any packaging including box and packing materials.
Seller's customer support will file the claim and notify the Buyer as it is updated.

Payment Policy
Payment
Payment in full is required within 7 days of the end of the auction.
For purchases totaling over $1000.00 within the U.S., we require verified bank funds such as a Wire Transfer or Cashiers' check. For other forms of payment, please contact the Seller directly via phone or email for approval.
For International buyers outside United States, we accept wire transfers only for purchases totaling $500.00 or more.
All checks and instruments of payment should be payable to IBANKONIT, LLC. All payments mailed in should have the item number referenced.
For all local pickups, 6% Maryland Sales tax will apply and cash is the only form of payment accepted.

Sales Tax
Maryland Sales Tax of 6% will be added to the purchase price for residents of Maryland, regardless if the item is picked up or shipped, as well as out of state buyers who pick up items in person, unless the buyer provides a copy of a State Registered Tax Exempt Certificate from the state in which they reside. Certificate can be emailed or faxed to [phone removed by eBay]. For Items shipped to California, Indiana, New York, and Virginia, the buyer is responsible for paying all applicable sales taxes.

Forms of Payment
* Paypal
* MasterCard/Visa/Amex - For credit card processing please call
* Wire Transfer (contact Seller for bank information)
* Cashier's/Personal Checks (mail to street address, clear within 5 business days)
* Corporate Purchase Orders accepted with references
* Educational Institutions & Government Purchase Orders Accepted

Unpaid Purchases
If payment is not received within the time period indicated, the item will be offered to the next highest bidder or re-listed. We will proceed and comply with eBay's NON-PAYING BIDDER procedure and Unpaid Item Dispute will be initiated (see eBay terms).
Terms and Conditions
Warranties
Please refer to the description of the specific item you are bidding on for warranty period and product information.

Return-Refund-Replacement Policy
Return requests must be made within the time frame of the warranty period listed in the item description of the item purchased.
Buyer is responsible for contacting the Seller to obtain an RMA Number (Returned Merchandise Authorization). Returns will not be accepted without an RMA.
The RMA is valid for 30 days from the issue date and cannot be extended or reissued.
Buyer is responsible for return shipping charges and risk of loss/damage on all return shipments. The item(s) must be well packed with the same or similar packaging as when it arrived at the Buyer's location.
Shipping charges are non-refundable. Buyer remains responsible for payment of invoiced shipping charges.
Upon receipt of the returned item(s), the item(s) will be inspected by the Seller at which point it will be determined whether a refund or replacement is deemed appropriate. Seller reserves the right to void the return authorization if it is determined during inspection that the item(s) has not been operated, handled, maintained, used properly, or has been modified in any way.
Once the results of the evaluation are complete a decision will be made and offered to the Buyer for a full or partial refund, replacement, or item repaired.
Items that are sold AS IS are not subject to returns, refunds, or exchanges.

Restocking/Cancellation Fees
If Buyer cancels an order prior to shipping, a 5% transaction cancellation fee will be charged to cover item preparation and administrative costs.
If Buyer decides to return an item without a valid reason after taking possession or rejects the item upon delivery, the item will be subject to a 20% restocking fee in addition to any transportation charges.
If you are purchasing items for someone else, please verify all the specifications to prevent unnecessary returns.

Bidding Policy
Your submission of a bid constitutes your express acceptance of all terms and conditions set forth. by bidding on ebay, you are entering into a legally binding agreement. please read all terms before you bid.
Please know and understand the item you are purchasing, its condition, and use. If you have been registered with Ebay for less than 30 days and/or have less than 25 positive feedbacks, please, contact us by email or phone for approval to bid.
If something is not listed in the description or is not shown in the picture, it is NOT included. IBANKONIT, LLC uses actual photos of the items offered. Occasionally, we will use a generic picture if the item offered is brand new in a sealed package, or we may use an item identical in all respects to the one offered in the auction. If you have questions as to the origin of photos of any item offered in an auction, please contact us.

Disclaimer
IBANKONIT, LLC ("Seller") does not offer any warranty of fitness for a particular purpose, merchantability, regardless of the item's listed condition, unless it is specifically stated otherwise in the main body of the auction's description Seller is not responsible for Buyer's inability to operate equipment purchased at its auctions. Seller shall not be responsible for any injury, property damage, or any other damages or claims caused by said equipment, directly, indirectly, or in any manner, including but not limited to claims or damages arising from defects in the equipment or the operation thereof. Seller is not responsible for any claims, losses, accidents, or the like, arising out of buyer's pick up of auction items. buyer acknowledges and agrees that buyer picks up items solely at buyer's own risk.
No employee or agent of IBANKONIT, LLC is authorized to modify any terms or conditions of this auction, except as set forth in writing, signed by its President, and all parties to the transaction. bidder expressly waives any claims against any employees of tpi llc in their individual capacities while acting within the scope of their employment.